Dennis plaatste de volgende post op zendamateur.com:
"Ik ben in Oeganda met een plaatselijke universiteit een radiostation aan het opzetten.
Vorige week is de antenne geplaatst, maar deze lijkt nogal dicht bij stroomkabels te hangen. De antenne is zo'n 6m (horizontaal) van de powerlines verwijderd. Het is een 220VAC kabel.
De antenne zal goed verankerd worden dus ik ben niet bang dat de antenne in deze kabels zal belanden, maar ik vraag me af of dit invloed zal hebben op het uitgezonden signaal.
De exacte frequentie is nog niet bekend maar zal tussen de 87,5MHz en 108MHz liggen.
Het gaat hier om een array van 2 dipool antennes.
Bijvoorbaat dank!
Dennis"
Even gevraagd of het ok was om de foto op de site te plaatsen. Dennis was daarbij zo vriendelijk om nog wat extra foto's te sturen. De onderste twee foto's zijn speciaal vandaag voor deze site gemaakt.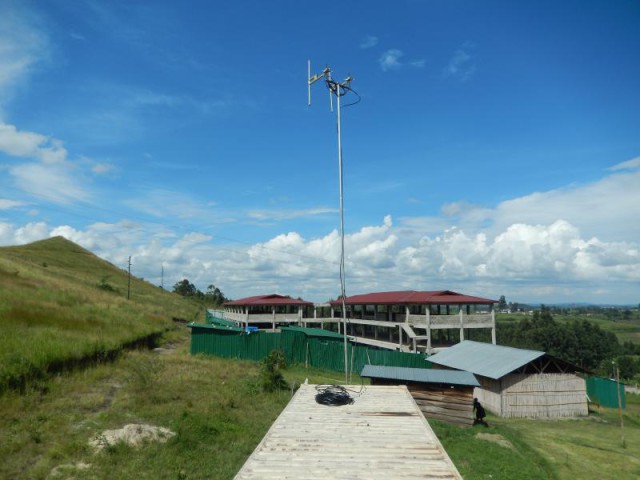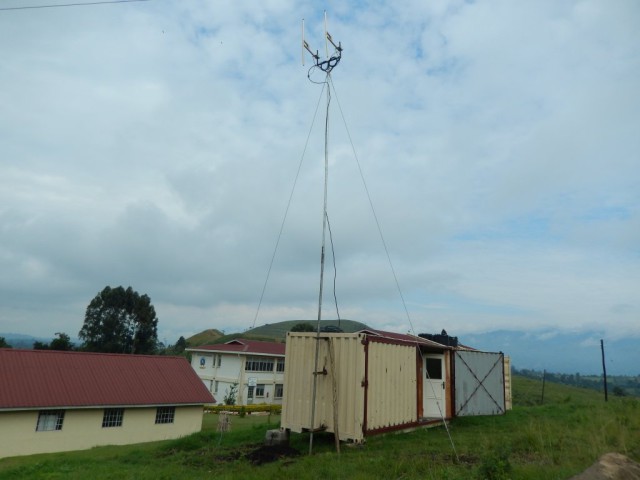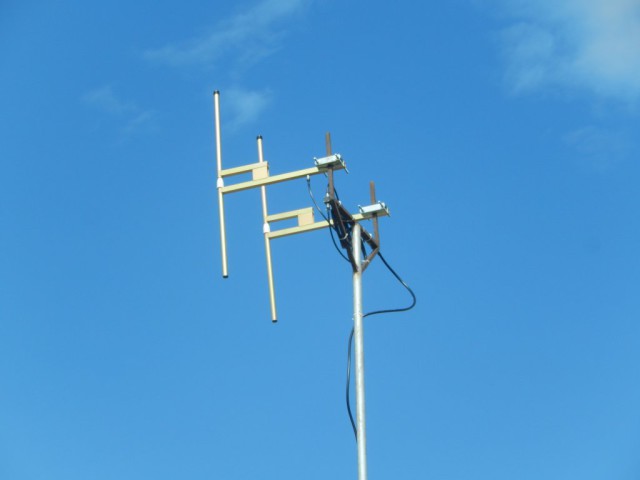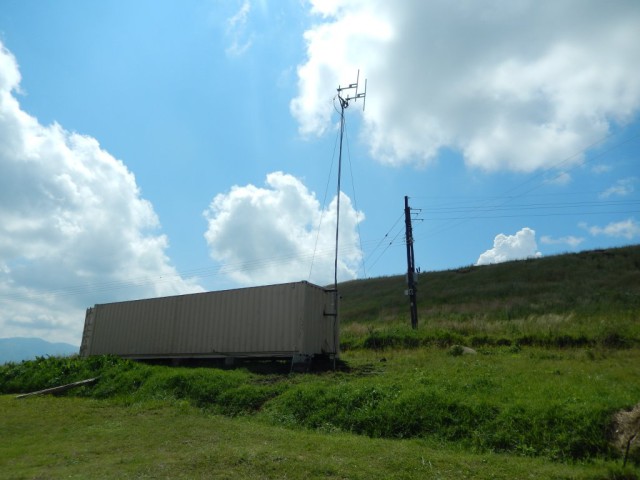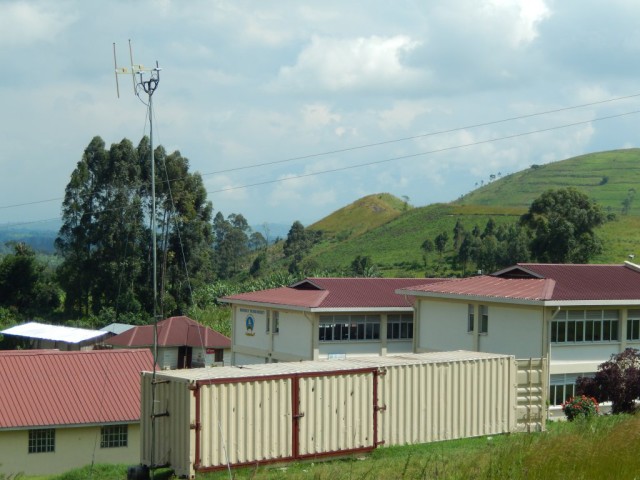 Weblog van het station: http://radiommuuganda.blog.com/